About Us
R & D Impex International, Ludhiana (India) is an established name in the dental world with Dentmark as its registered brand. Working on a global platform, R & D Impex International is consistently making strides in rolling out dental products with latest technology in the market since 25 years. As India's leading e-market store, Dentmark is sought by accomplished dentists for its gamut innovative dentals tools and equipments, products and materials, instruments and machinery and much more, to provide high-quality oral treatment to their patients.
The organisation has an integrated team of sales as well as technical experts, who are concentrated on furnishing excellent services with high quality assurance, customer support, door-step delivery with easy payment options. With ever-growing customer network, R & D Impex International aims for the optimum satisfaction of their users by exploring their requirements, meeting their demands with regular follow-up services. Marching into revolutionised digital networking, this business enterprise provides both flexible and reliable environment for hassle-free purchase of products and prompt delivery to the farthest corners of the world. The recently launched user-friendly app 'DENTMARK', have made the process of order placements seamless with call, SMS, whatsapp and e-mail. In addition, the customer care department is always open to new product queries, new launches and other product usage related queries.
Leadership Team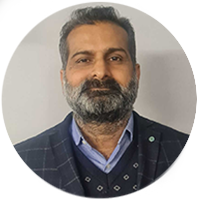 Rajesh Shahi
Hello, I am Rajesh Kumar, the owner of Dentmark.com. After finishing my engineering in B. Electronics from SDMCET College, Dharwad (Karnataka), my vision was clear to build a brand that becomes renowned all across the world. Dentmark is India's leading online dental store, that deals in assorted range of dental tools, dental products, dental instruments, dental materials, and dental equipments all under one roof. Besides top-notch quality, these products are available at competitive prices in India and around the globe. With a dedicated team of more than 50 employees, we have achieved several milestones in the business industry. Our company promises a paradigm shift in oral healthcare in the long run.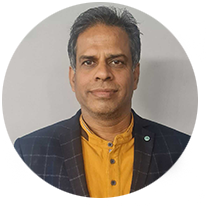 Munish Dhanda
Greetings, I am Munish Dhanda, the co-creator at Dentmark.com. Qualified as an electronic engineer from SDMCET College, Dharwad (Karnataka), I was always fascinated by scientific research and technology. Partnering with Mr.Rajesh Kumar, we built Dentmark with the goal of providing one-stop store with state-of-art dentistry products and equipments. Establishing from scratch, we have come a long way in building a world-class organisation with a dedicated chain of employees and a huge web of pleased consumers. To add more, the futuristic vision of the enterprise involves achieving incredible heights by creating a distinctive niche in the dental industry along with expanding our sales territory, all by utilising the ground-breaking inventions in dentistry.